Estonia is a small country with a population of just over 1.3 million. Since its separation from the Soviet Union in 1991, the independent nation has been revolutionary in becoming a leader of digital innovation in Europe by allowing entrepreneurs to set up a digital identity without having to visit its country.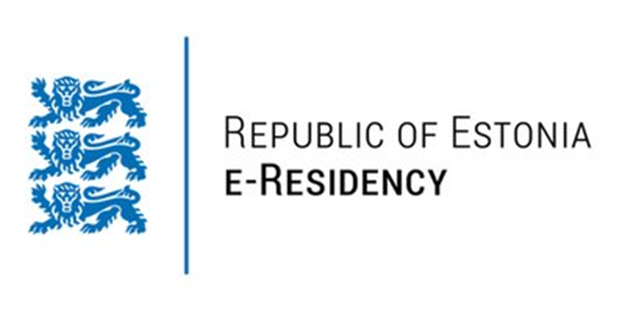 Image credit: e-Residency: Estonia
What is e-Residency?
The e-Residency programme was first launched by the Estonian Government on 1 Dec 2014, to create a borderless digital environment and has used more digital signatures than the rest of the EU combined. It has facilitated the growth of virtual businesses by offering trust, transparency, inclusion and legitimacy to establish a truly global digital society. 98% of Estonian's own an ID card.
As the country no longer stores paper records (all Estonian laws are in digital format only), to ensure digital continuity its government opted to open the first global data embassy in Luxembourg that operates virtually in a privately owned public cloud. It is afforded the same protection and immunity as physical embassies.
Estonia continues to protect itself against cyber threats by storing and backing up its critical data infrastructure outside its borders in Estonian embassies globally. Ensuring that the programme and the nation can continue to operate should it encounter a natural disaster or in the event of another distributed denial-of-service (DDoS) cyber-attack.
As at June 2018 almost 40,000 people have applied for e-Residency. The card can be likened to a widely distributed secure multi-factor authentication token that is a unique form of identification. It has facilitated the growth of virtual businesses (taking just 18 minutes to establish an Estonian business) by offering security with digital signature identification and two factor authentication (2fa) authorisation for online business activities allowing the transference of encrypted documents with ease as well as being able to declare taxes online.
The e-Residency programme uses X-Road the first data exchange platform that connects the public and private e-Service databases together to provide inter-operable services. The software was originally used to send queries to different databases, however it has become a scalable tool that can simultaneously transmit large data sets, conduct searches and interact with multiple databases. It has over 900 Estonian organisations and enterprises using the system daily.
Why should entrepreneurs and SME's be interested?
There are many benefits for entrepreneurs to apply on the Estonian e-Residency website (which can be viewed in English as well as its native language). Being borderless, businesses can run remotely but are still regulated by EU law. People from over 160 countries have applied for e-Residency, with the most popular being from Finland, Russia and the Ukraine.
As Brexit continues to rumble on with no clear end in sight, it offers British citizens the ability to continue conducting their business across the EU. Before Brexit the e-residency programme received 3 UK citizen applications per week, but this rose to over 50 once the vote was triggered. The UK is currently 6th with 2,010 applicants and 206 new companies established behind Germany and the USA.
Research from the e-Residents dashboard highlighted having a location independent international business as the highest (41.1%) motivation for applying followed by 26.9% wanting to bring business to Estonia. It affords an entrepreneur the ability to establish, run a small business and its day to day activities more conveniently at more affordable costs and speed. Note, all companies that are established through e-Residency are automatically made a tax resident in Estonia. However, they are also required to manage and pay taxes in their country of residence if this is where the source of the company's taxable income is.
A positive example from an entrepreneur operating their business in Istanbul has shown how e-Residency saved their business when their sector was negatively impacted by political issues and was further exacerbated when PayPal stopped providing its services in Turkey. The e-Residency programme enabled the company to establish a new business model with no share capital, open a bank account and obtain a travel license with ease to offer alternative travel experiences across 15 European cities. Furthermore, the company only starts paying taxes once they begin issuing dividends.
Growing pains or genuine risks?
However, the programme has suffered from various issues that has hindered its success. It has had to overcome teething issues with firewall blocks to the digital system. A security flaw in the ID chip back in November 2017 which affected the security of the program and nearly 750,000 associated cards, as precautionary measure Estonia officials halted the release of any new digital ID's until the problem was rectified as a precautionary measure.
The most recent obstacle has come from some Estonian banks, who have been restricting access to their services to companies in the e-residency programme due to increased money laundering claims. New companies formed by e-residents still require a trip to Estonia should they need to open an Estonian bank account to register share capital, however can still operate remotely using fintech firms such as Revolut, N26 and TransferWise.
In the 3 ½ years that Estonia's E-Residency programme has been running, it has facilitated entrepreneurs worldwide to operate globally in a business environment within the legal frameworks of the EU. This has been transformative in offering access to valuable e-services and online business tools which typically aren't available to locally registered companies. Estonia's new midterm goal is to have 150,200 e-residents by the end of 2021 (having revised its previous forecast of 10 million e-Residents by 2025). The programme is estimated to contribute €1.5 billion in indirect socioeconomic gain within the next decade and add €1.8 billion to its economy by 2025.
Certain Estonian banks have implemented stricter rules and regulations in the account opening process that could possibly deter entrepreneurs; who may deem e-residency an additional luxury and not a required necessity to further their business endeavours. However, for the more innovative entrepreneur wishing to take advantage of this gateway to EU business success can use banks such as Holvi, LHV and the money transfer service TransferWise (who haven't reviewed their internal policies recently). Providing they maintain the proper levels of communication and show transparency with their business intentions, they can operate an EU registered company which is afforded a higher level of trust and confidence and further benefits from EU privacy regulations (GDPR) brought into force in May 2018.
Developing a borderless digital Europe
The e-Residency programme has the potential to destroy existing barriers and become an important gateway to create a united digital Europe, enabling all EU residents to equally benefit. Investment is required from all EU governments in e-governance, to implement the latest technology in their digital and public services. Delivering high quality internet access at competitive prices will boost economy, improve productivity and ensure that all citizens will benefit from this new digital infrastructure. e-Residency entrepreneurs and SMEs have access to all 28 EU economies providing an inexhaustible avenue of business growth. Furthermore, the e-residency services are limited to just individuals and SMEs allowing them to reduce their costs and remain competitive against their larger contemporaries.
Since 2014, more than 1200 Indian citizens have become e-Residents. Indian entrepreneurs have seen the huge potential of operating a global EU company remotely without the usual regulatory and legal implications. Low costs combined with an advanced and secure digital infrastructure allows India's freelance workforce (the largest globally) the opportunity to access the entire European market.
Estonia is an advocate for bringing digital governance to the fore and promoting globalisation in a truly digital fashion. The e-Residency programme has been successful in offering high levels of trust and confidence through its eID cards, the secure authentication process has offered speed and convenience yet not at the expense of protection or privacy. It has enabled Estonians to be continually connected with their government and public services in a seamless fashion resulting in major cost savings, boosting the country's digital economy.
Should our future become borderless, then the need to become a digital citizen will be imperative and Estonia will have innovated and facilitated this change.
Sources:
https://www.computerweekly.com/news/252439704/Estonias-digital-residency-programme-faces-first-headwind
https://medium.com/e-residency-blog/arzu-altinay-almost-lost-her-tourism-business-now-shes-expanding-globally-through-e-residency-7e6bb5f4f4e9
https://securityintelligence.com/why-i-became-an-e-resident-of-estonia/
https://securityintelligence.com/estonia-to-build-off-site-data-center-in-luxembourg/
https://e-estonia.com/estonia-to-open-the-worlds-first-data-embassy-in-luxembourg/
https://news.postimees.ee/4334595/one-million-e-residents-and-1-8-billion-instead-of-ten-million
https://www.leapin.eu/articles/e-residency
https://www.gemalto.com/govt/customer-cases/e-residency
https://e-estonia.com/solutions/e-identity/e-residency/
https://work.qz.com/1241833/one-of-estonias-first-e-residents-explains-what-it-means-to-have-digital-citizenship/
http://neweasterneurope.eu/2018/05/21/e-residency-digital-answer-populism/
http://bwdisrupt.businessworld.in/article/Estonia-Beckons-Indian-startups-with-e-Residency-Programme-/09-03-2018-142919/
https://cor.europa.eu/en/news/Pages/President-Markkula-receives-Estonian-e-residency-from-Prime-Minister-Ratas.aspx