'The digital revolution is the new industrial revolution'. Digital disruption continues to shape our world of today and our future of tomorrow. Following on from our research on Ten Technology Themes to watch in 2016, here are the ten tech trends we shall be tracking in 2017.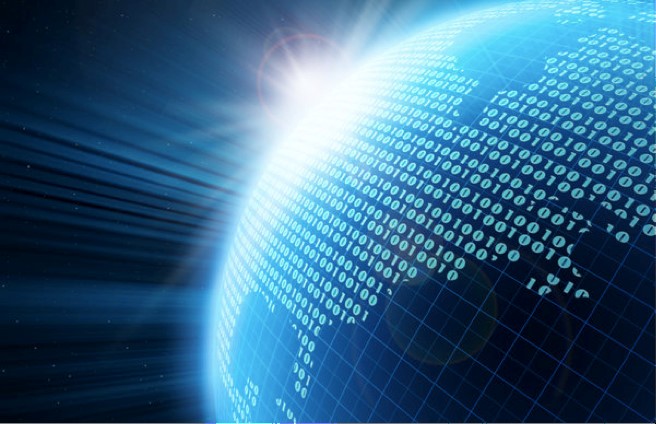 1. Blockchain and distributed ledgers - Coming to disrupt your industry
More widely linked to the financial sector, the distributed ledger technology and decentralised platform has propelled the use cases of blockchain to multiple industries including insurance, healthcare, voting and energy management to name just a few. Australian start-up PowerLedger is using the technology to allow neighbours to trade their excess energy from solar panels and record the transactions on the distributed ledgers. In the diamond industry Everledger is using blockchain to reduce the expensive problem of fraud and theft by tracking the individual diamonds from mines to consumer. Use cases for the blockchain technology will continue to grow in any industry that requires an accurate database record. Blockchain's secure environment will propel 2017 as being the year of 'Smart Contracts'.

2. Internet of Things (IoT) – Inside knowledge
The Internet of things (IoT) is already here. There has been significant media attention over the last 5 years around consumer adoption in wearable tech such as fitness bands and household connected devices, yet it is the growth of IoT in industry (IIoT) that is now garnering substantial momentum. By 2020 it is estimated that there will be 50 billion 'smart objects' connected to the global internet. Big data and IoT combined are expected to generate £322 billion revenue for the UK economy from 2015-2020. Consumers, businesses and governments are three major entities that will benefit from implementing an IoT ecosystem, with business having the greatest potential. However adoption success will heavily depend upon enhanced infrastructure, improved data regulations, heightened security and for all countries to help form and adhere to a global IoT standards policy.

3. Artificial Intelligence – Learning how to learn
Artificial intelligence has the potential to transform how we live and work using neural networks, machine learning and big data. It is already being developed in healthcare to help predict the necessary medication to use against drug-resistant TB, spot signs of cancer in MRI scans of patients having radiotherapy and diagnose eye disease by looking at retinal scans. Yet while it has many positive uses that could help improve social mobility and create new jobs, many worry that it could create further inequality with workers being displaced. The Government will have an important role ensuring that big data behind AI is properly safe guarded and managed but more importantly that the right foundations are laid down for the skills of the future, helping individuals retrain and transition in the workplace.

4. Big Data – Big impact
Big data is the fuel of artificial intelligence and advance machine learning with large companies already harnessing its benefits to profit by tailoring services to us. However, people are starting to realise that their personal data is of immense value and may not be so willing to offer this so freely in the future. Start-up CitizenMe has built an app that lets users see at a glance what data they are currently sharing, acting like a 'digital mirror' allowing them to share this with brands and researchers for a small fee. Undoubtedly big data is generating 'big money' for the powerful entities that control it. However 2017 could see individuals re-take ownership of their data and its profits.

5. Virtual Reality (VR) – The Great Escape
Cyber-sickness has often been a problem for VR developers. However German University researchers have harnessed this physical negative symptom when building their VR racing game called Drink & Drive using its effects to enhance the VR experience. The advancements in VR technology show its uses are not just limited to entertainment, as it's being used also for tourism. Did you ever want to visit the depths of the Guatemalan rainforest but don't fancy the long haul flight? VR technology now lets users virtually immerse themselves in destinations of their dreams all from the comfort of their living room.
Curious to know what the dinner in your latest VR game tastes like? Researchers are now in the experimental stages of development with the help of sensors and diffusers to replicate the flavours of food in a virtual environment. These advancements show that VR has potential growth in multiple industries. 2017 should see a significant rise in VR adoption, ensuring its place as a mass-market product.

6. Augmented Reality (AR) – Life through a lense
The Summer of 2016 saw the highly successful integration of AR in smartphones, with Pokemon go encouraging more people to get active catching Pokemon characters through their smartphone camera. Viewranger's launch of Skyline offered a new way to explore the outdoors with the use of AR labelling the landscape. However, its uses are not just limited to social activities. Dutch police have recently trialled AR technology using smartphones to help investigate crime scenes. Start-up GiveVision is using AR technology in its headset, which allows partially sighted individuals to be able to see more clearly. These advancements show that AR is already an established reality. Next year will see it continue to push the boundaries especially when combined with wearable technology. For successful adoption to be truly realised, the challenges in performance, wearability and scalability need to be fully addressed and resolved.

7. Drones – Coming to the sky near you?
Research and development has been key in the advancement of drone technology. This Autumn saw the Government of Rwanda authorise drones to transport blood and medical supplies to remote areas, helping reduce the number of deaths in emergency situations.
From a commercial perspective, Amazon has been in partnership with the UK government testing its drones in various UK locations for viability of delivering small parcels. On 7th December 2016 Amazon's Prime Air made its first commercial delivery on a private trial to customers in the Cambridge area. This testing is the first of its kind to be run in the UK and with technical and regulatory issues still to be resolved, it may be only a matter of time before they come to a sky near you.

8. Cyber Security – Time to take it seriously, protection is key
Cyber-attacks have become a regular occurence costing UK business more than £34bn per year, yet just under half of UK firms still lack enhanced cyber defences. In 2015 The UK Government pledged £1.9bn to fund a National Strategy programme until the end of 2020 to help tackle cyber-crime. The growth of cyber threats grows exponentially every time any sensitive data is added to a computer meaning it's not just businesses that need to increase their cyber security protection. It is imperative that all individuals follow the UK Government's 'Take 5' campaign' as well as having 'strong' passwords to help prevent fraud and to be safe online.

9. Genetics – A good thing or dodging the 'silver bullet'?
It is possible that we are on the edge of a gene editing revolution. Scientists believe CRISPR* (an incredibly powerful technique that allows genes to be precision-edited with ease) could have radical effects in helping prevent inherited genetic diseases. The technology has become widespread at research level due to its low cost and the fact that it doesn't leave any genomic traces. However, ethical dilemmas, social challenges and public acceptance are just some areas that will need to be overcome along the long path of legislative change before gene editing will become a viable treatment option.

10. Autonomous Vehicles – The race is on!
It is estimated that there will be 10 million self-driving cars on the road globally by 2020. Self-driving cars are seen as the future of transportation services. Without the need for drivers, costs are reduced giving customers lower fares but they also have the potential to reduce traffic and pollution. The race is on between car manufacturers such as Tesla and Ford, the tech giants such as Google and Apple and ride-hailing firms Uber and Lyft to be the first to the finish line for a fully autonomous car for consumers. However, to overcome regulatory hurdles, it is possible that they will need to join forces so they can help provide the necessary input to the new laws that will govern the deployment of autonomous vehicles.

Technological research and development is continually innovating and re-shaping the world we live in. Digital disruption is an on-going theme that will continue to affect individuals, industries and Governments globally. We will therefore be tracking our ten tech themes with avid interest and the growing momentum of notable mentions below during 2017.

- Mixed Reality
- Digital Health
- Robotics
- Chatbots
- Quantum Computing
* CRISPR - Clustered regularly interspaced short palindromic repeats
Sources
http://www.newscientist.com
http://www.gartner.com/smarterwithgartner/gartners-top-10-technology-trends-2017/
http://www.forbes.com/sites/sarwantsingh/2016/12/05/top-17-trends-for-2017/3/#7b722c4d5a84
http://www.nesta.org.uk/blog/why-you-should-care-about-blockchains-non-financial-uses-blockchain-technology
https://www.cryptocoinsnews.com/blockchain-technology-can-benefit-many-industries-beyond-finance/
http://www.enginecreative.co.uk/insights/unlocking-potential-augmented-reality
https://techvibes.com/2016/12/06/cautious-about-augmented-reality-despite-benefits
http://www.bbc.co.uk/news/technology-38103891
https://www.theguardian.com/technology/2016/jul/25/amazon-to-test-drone-delivery-uk-government
http://uk.businessinsider.com/report-10-million-self-driving-cars-will-be-on-the-road-by-2020-2015-5-6?r=US&IR=T
Natasha Evans