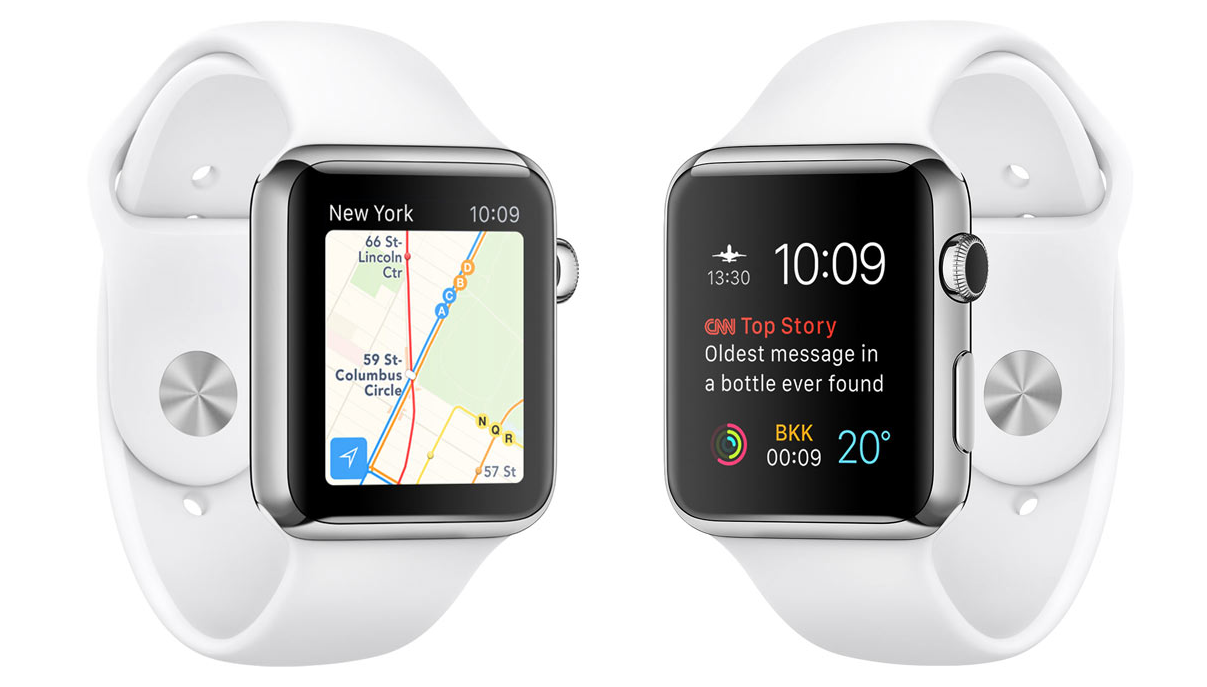 The first generation Apple Watch launched into the Smartwatch Market last April with great confidence, looking to lead the way amongst other Smartwatch brands and leap forward on the technology curve. However being reliant on the iPhone (models 5s onwards) and prices starting at £299 for the 38mm model, it would see only the innovators being first to embrace it.
Our previous article written in August 2015 offered a simple insight to what its features had to offer. http://delta2020.com/news/94-atelling-time-my-apple-watch-experience.
International Data Corporation (IDC) research estimated that Apple sold 13m of the 21m total of the Smartwatch market in December 2015, marking it as a Smartwatch success. Yet despite these positive figures it is well known that the Apple Watch has not yet reached the early majority stage of the tech adoption cycle, one reason could possibly be the steep learning curve of its different features, unlike other Apple devices.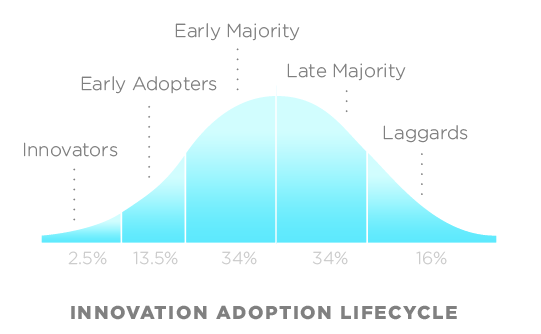 The first OS2 Apple Watch update was released in September 2015 with the subsequent OS 2.0.1 quickly released in October 2015 to improve performance, incorporate bug fixes and to support new emoji characters.
Having spent some time exploring these updated features, the following improvements should have a positive impact and definitely help increase the Apple Watch popularity. Here I share my experiences:
Apps
Apple now allow third party developers to release native versions of the Apps on the Apple Watch which opens up a completely new avenue to continually explore, here are just a few examples below:
Cruncher The Watch calculator App (especially good for 'fat fingers')
Shazam The Music Discovery App
Slack A Team Messaging App
ViewRanger The App for Adventure
WatchOS 2 has enabled these Apps to run entirely on your Apple Watch with more capabilities, therefore improving their performance. More Apps are using the integrated features on the AppleWatch, such as Strava that uses the heart rate sensor to gather and display data and Insteon that lets you control your house lights with the Digital Crown. I was pleased to see that MyFitnessPal also works on the Apple Watch, transferring all my daily exercise data into MyFitnessPal diary and increasing my daily calorie allowance…bonus!
Watch Faces
Users can now store up to 500 personal photos and customise the watch face via two options of Photo (which allows you to set your chosen photo to the watch face) or Photo Album, which will cycle through all your pictures stored on the Apple Watch each time you raise your wrist. These albums have to be set up and managed from your iPhone.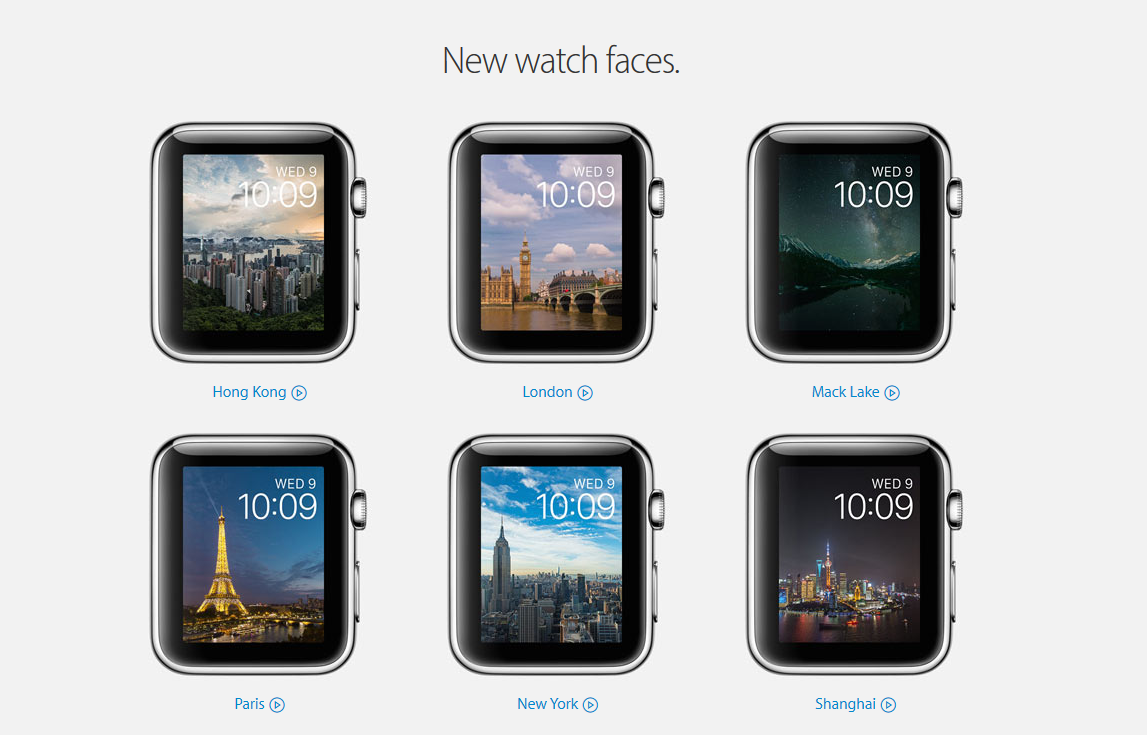 The modular watch face now has an added multi-coloured option, which livens up your complications. This is still my favourite option, however I have modified my complications to show the weather, calendar, activity and sunrise/sunset, especially as we are in Winter!
New Complications and Time Travel
These sound complicated, however once you understand Apple's way of thinking, they start to make sense. Most of the Apple Watch faces have tiny spaces on their display that can show information at a glance, such as battery life, weather, calendar events, which initially were limited to Apple alone.
However certain 3rd party Apps now include complication integration such as Note Tapper, a handy App that allows you to type a short memo or note and assign a date to it, rather than relying on the dictation feature, or having to use your iPhone.
Should you want to know what the weather will be like in a few hours time, view your day's activity in advance, or re-visit what happened yesterday, by turning the Digital Crown the watch goes in to Time Travel mode. This is quite a handy feature as fast forwards your chosen complications at a glance. By pressing the Digital Crown again, your watch reverts back to the original time.
Enhancements to Siri and Mail
Raise your wrist and say 'Hey Siri' to start a specific workout, obtain directions, or view a glance.
You can initiate a FaceTime audio call and can reply to incoming emails with dictation, these improvements should make Siri a more 'intelligent assistant'.
Friends and Digital Touch improvements
A Friend become a new owner of the Apple Watch and recently sent me my first coloured sketch, up until then I hadn't used this feature as I didn't know anyone socially that owned one!
It's a fun way of connecting, but not so easy to use if you have 'fat fingers'!
The ability to create multiple contact circles of up to 12 people will allow the most sociable individual to organise their contacts into named groups of their choice.
Security and Apple Pay developments
Activation Lock is a new security feature of watchOS2. This requires your iCloud Apple ID and password to set up. So if you Apple Watch is lost or stolen, your information will remain safe.
Contactless payments are made daily by millions of credit card users, however Apple Pays Near Field Communication Technology (NFC) allows for a more secure localised payment to be made from the iPhone 6 range and the Apple Watch. (To be explored in more detail in a separate article).
Nightstand mode
This allows you to convert your Watch into a touch screen 'alarm clock' when placed on its side with the charger attached. The Watch face illuminates a large digital clock whenever you touch the screen. As I have yet to find a decent Alarm clock and not wishing to use my iPhone (as like having some down time from it!) I have found this to be a really useful feature.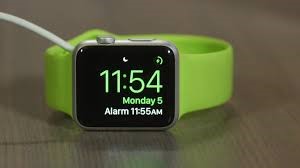 2016: The year of the Smartwatch?
We are continually searching for new ways to make our lives easier and are using technology to help us 'buy more time'. Unlike 'dumbwatches' that can fulfill their requirements for decades, the Smartwatch has created a new revolutionary industry offering advanced technological timepieces, however these devices will change our perspective and allow us to enter the upgrade cycle.
The OS2 updates and 3rd party Apps are welcome and useful benefits for the early adopters of the first Apple Watch, but are not likely to encourage more sales for this model, leaving the Apple Watch still infiltrating the early adopter segment.
However Gartner predict an increase of 18.4% of worldwide wearable device sales compared with last year and with a reported summer release date for the Apple Watch 2, many will bide their time to watch what this new model has to offer. It could be at this point that the Apple Watch is propelled into the early majority segment.
Sources:
http://www.idc.com/getdoc.jsp?containerId=prUS40846515
http://www.apple.com/uk/watchos-2/
http://www.macworld.co.uk/news/apple/apple-watch-2
http://www.gartner.com/newsroom/id/3198018
Natasha Evans