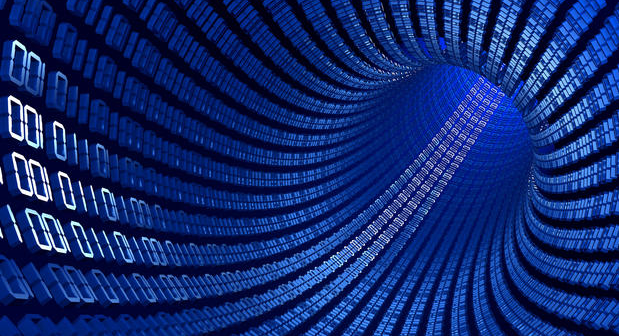 Digital disruption will continue to shape 2015. There will be more devices, more connections and more data, as more and more 'things' become smarter. Whilst not necessarily new, here are ten themes we will be tracking over the course of 2015.
1. Artificial Intelligence (AI) – Rise of machines or resentment of machines?
Professor Stephen Hawking warned of the threat AI poses to mankind. 2015 is considered a little early for super-intelligent machines to display general intelligence, however computers are becoming increasingly smarter at specific tasks. Some companies are now starting to implement AI to perform back office jobs. There will also be further developments with voice activated personal assistants, as more data lends to smarter and more personalised responses.
2. Crowdfunding – Will it be the year of crowdlearning?
Equity crowdfunding is the fastest growing segment of the UK alternative finance market, having opened up investing to the masses. However, given the relative infancy of the industry, knowledge and quantification of risk is not yet fully apparent. What might slow traction? Could a host of failures see inexperienced investors lose money and be put off? Will there be less than anticipated rewards on 'success stories' due to deal structures? Will further investment requirements provide a sting in the tail?
3. Wearable technology – Who wants a dumb watch anyway?
'Wearables' is one of the fastest growing areas of consumer technology. There has already been a wave of fitness bands and health trackers. Now smartwatches are gaining momentum, with an Apple release imminent. Hype over Google Glass may have dwindled but there is a new wave of connected wearabletech on the way, which will include skin patches and clothing. Battery life and user interface remain a challenge.
4. Drones and autonomous vehicles - Will there be gridlock in the skies?
Once the domain of the military, UAVs (unmanned aerial vehicles) are now the subject of enterprise and consumer applications. Amazon was recently noted to be hiring drone pilots as it looks to move forward with its home delivery plans. Regulators are imposing restrictions but policing is proving to be difficult. Further advancements in driverless cars are expected as technology and automotive firms, as well as governments, invest in research and development.
5. 3D printing – From inkjet to print jet
3D printing is opening up new applications and markets for both enterprises and consumers. A whole new range of personalisation opportunities will now become available. It is no longer just being used for prototypes; it now features in final production in sectors from aerospace to toys to jewellery. Increasing affordability will help accelerate adoption.
6. Monetizing social networks – Because eventually you need a business model
Social networks have often had an initial focus on building user bases over revenues. A trend towards greater monetization of these networks has started to take effect. Having grown significant user numbers, Instagram and Snapchat have both recently looked to generate revenue streams. Some of the major players such as Facebook have made successful breakthroughs in monetizing their platforms through mobile interfaces. Apps will continue to look for ways to build and leverage their communities.
7. M-commerce and Mobile payments – M for money, M for mobile
Increasing volumes of business are transacted by mobiles – they now account for over 30% of e-commerce transactions globally. M-commerce is playing its part in both the virtual and physical worlds. Helping to facilitate this is the growth in the underlying technology to support it. The battle to claim a share of the mobile wallet is hotting up with further integration into mobile devices and wearables. Mobile manufacturers, financial service providers, network operators, retailers and more are all looking to claim a stake.
8. Data breaches - More data, more risk, more security
Could there be a data security backlash from consumers? As the data cloud grows, the risk of intrusions and hacks increases. Greater security is needed against ever more sophisticated attacks, while simple phishing traps also remain. When breaches occur they can be crippling. In addition to having private content exposed, Sony Pictures were recently forced to go back to using pen and paper after an attack left their systems untrustworthy. Will the internet society become more privacy-conscious? Will security become a serious competitive advantage?
9. Internet of Things (IoT) – Are your fridge and thermostat talking about you?
IoT reached the "peak of inflated expectations" on Gartner's Emerging Technologies Hype Cycle in 2014. There are expected to be 26 billion connected devices by 2020 with the proliferation of sensors and everyday objects, such as domestic appliances, feeding data into the cloud. Standardisation remains an issue, with communication protocols yet to be agreed industry wide. However competing solutions won't stop any number of sectors from feeling the impact.
10. Data analytics – Making sense of the ones and zeros
The sub theme of data plays a strong role in a number of these trends. With the generation of more data, the ability to analyse becomes more and more important. There are few sectors which don't stand to benefit. As an example, McLaren and KPMG have established a partnership to apply the same predictive analytics and technology it does to its Formula One team to KPMG's audit and consulting clients. A note of caution to end on, it's always worth remembering with predictions, as any financial promotion will tell you, past performance is not necessarily a guide to future outcomes.
What are your themes for 2015? Why not share them with us @thorpesi