Covid-19 has had a significant impact on multiple aspects of everyday life. Nayat Menon, a Yr 11 student from Saint Olave's Grammar School, chose to explore the changes to these various aspects and the influence they will have on us even post-pandemic.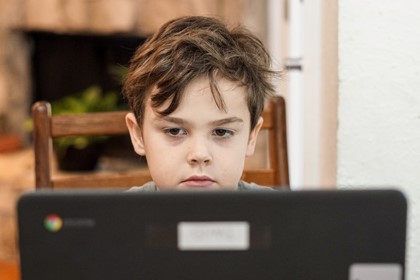 23rd March 2020 will be etched in history books as the day the UK put its shutters down after the Prime Minister announced a national lockdown. Nearly everyone believed that the restrictions would last just a few weeks and then we would be back to our normal lives. Little did we know, this was not going to be the case. Over a year later, Covid-19 continues to be prevalent as a global pandemic, which has likely impacted every human being in some way or another.
How has education been impacted?
Education is an area that has seen drastic changes since the emergence of this pandemic, and it has certainly had the greatest effect on the millions of children in school, me included. Doing schoolwork from home posed its own challenges through the form of distractions like uninterrupted access to a phone and video games, as well as the more relaxed atmosphere. I am grateful though that I had my own laptop and personal space to do schoolwork from home, as there were several children without access to the internet or personal devices who couldn't take advantage of the online learning. This is an issue that may continue to face students who struggle with financial difficulties even after the end of this pandemic. As it is becoming increasingly evident that remote learning is here to stay. However, the government has taken precautionary measures and delivered over a million laptops to schools and colleges across the country to support these disadvantaged students- a step in the right direction to prevent digital poverty from having a profound impact on students in dire times.
Schoolwork is progressively being integrated into an online system and for those who have been able to make the most of it, it has proven itself to be an effective alternative. Several companies such as Google and Microsoft have adapted to this change and are investing considerably more time and resources into developing/improving their online platforms that are being utilised for remote learning. Even so, there are concerns about the quality of education that is being provided online compared to that of a classroom environment lesson.
From my own experience, since a significant portion of the work was self-study, students worked at different paces and returned to school with a wide range of comprehension of the content. No doubt a drawback to this way of learning, especially considering the GCSE grades are going to be based on work and exams throughout this remote learning period. But due to its rapidly growing popularity by schools and its teachers, these concerns are primarily being brushed aside to make way for this new online education system.
How have livelihoods been impacted?
It has also become obvious that Covid is not just affecting lives but livelihoods too, and the impact on working lives has been felt in many ways. According to The Guardian, our NHS heroes worked a million hours of unpaid overtime to help with the unprecedented demand for care, and yet in recent news are only being rewarded for their efforts with a 1% pay rise.
Then there is the problem of high and increasing unemployment- according to the Office of National Statistics (ONS), 1.67 million people were unemployed between December 2020 and February 2021, 311,000 more than the same period the previous year. Despite the government's efforts to support businesses and workers through the furlough scheme, businesses have been pressured into letting go of employees to cut costs and maintain some sort of financial stability. Those fortunate enough to work from home have had to adapt to new working arrangements but most likely with a smaller impact on their livelihoods.
Unsurprisingly, one of the hardest hit groups has been young people. Comparing the latest quarter, February-April 2021, with the pre-pandemic quarter of January-March 2020, the number of young people in employment has fallen by 8%, a difference of 311,000*. As a young person myself, I'm concerned about the longevity of these troubling statistics, even though I'm still a few years away from entering the job market.
How permanent will the impact of Covid-19 be on our everyday lives? In my view there are some aspects that are here to stay, for better or for worse. I expect that schools and higher skilled professions will adopt a blended model of in-person presence and online working. Face coverings will most likely become commonplace and communities will need to be prepared for future outbreaks and lockdowns at short notice. Regular Covid-19 vaccines may be required and the NHS will be more prepared and well-equipped going forward.
To reduce unemployment, the government is likely to invest more in skills and development, especially for young people. While it might take many years to recover economically, I believe that there are many positives to have come out of this crisis, enabling us to become more resilient and well-adapted as we start to re-enter the world.
Nayat Menon, Saint Olave's Grammar School
Sources:
https://www.ons.gov.uk/employmentandlabourmarket/peopleinwork/employmentandemployeetypes/bulletins/employmentintheuk/april2021
https://www.theguardian.com/society/2019/nov/15/nhs-staff-working-1m-hours-a-week-of-unpaid-overtime-labour-says
https://www.bbc.co.uk/news/health-57690068
https://commonslibrary.parliament.uk/research-briefings/sn05871/ *
https://www.fenews.co.uk/fevoices/60852-one-million-laptops-and-tablets-for-disadvantaged-children-and-young-people