Whilst on virtual work experience Yr 11 student Harry Dong from the Bishops Stortford College explored the explosive growth of Esports accelerated by the Covid-19 pandemic.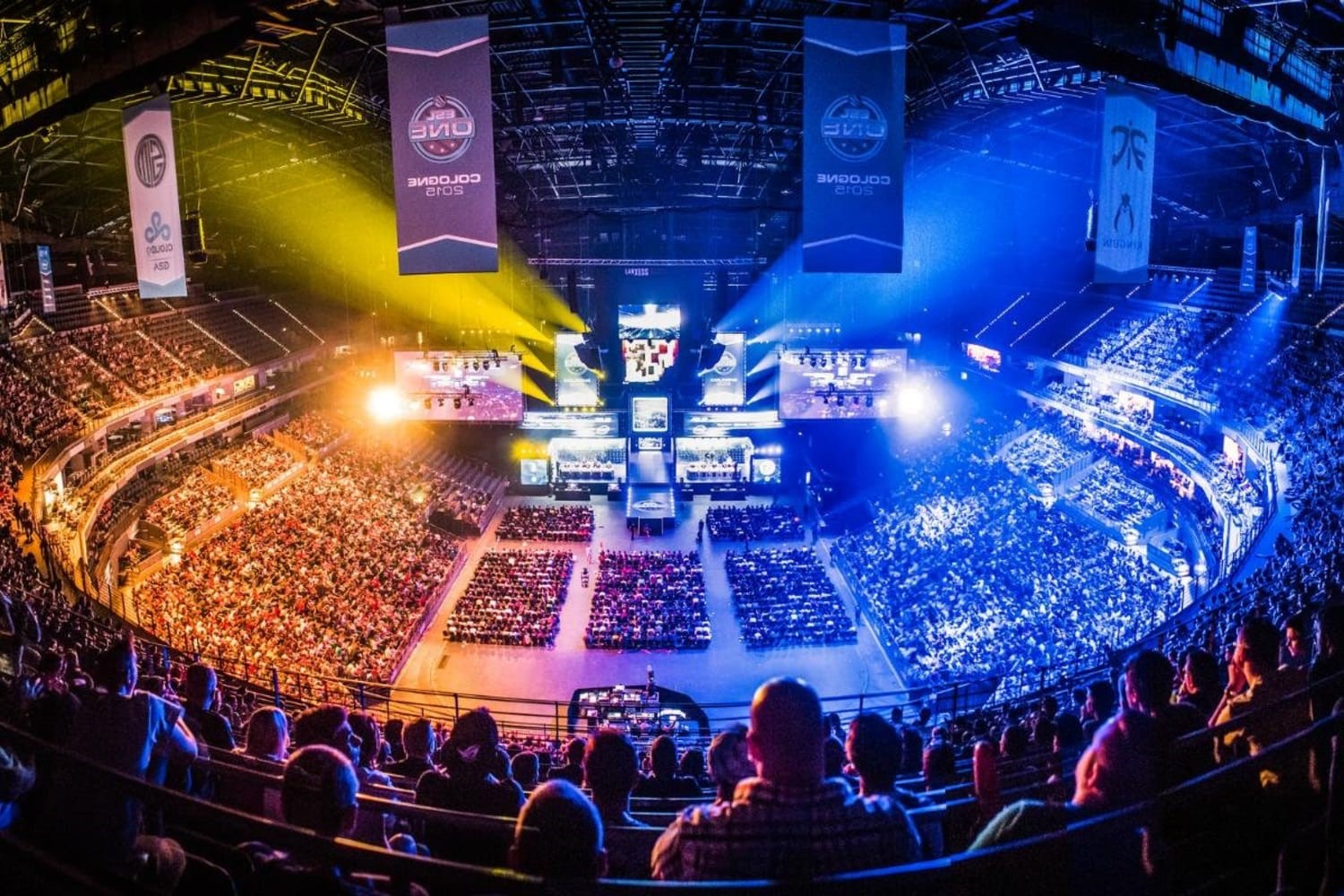 What is Esports?
Esports, also known as Electronic Sports, is a new-born competitive sport using video games. Esports often consists of organised events or tournaments where professional players face off in the same game individually or as teams. Even though video games have been around since the 1980s, the idea of Esports did not come along until mid-2000s. In the 21st century Esports has been gaining incredible popularity especially among teenagers and young adults through livestreaming on platforms like Twitch and YouTube. We have seen the participation of large companies and organisations; their professional teams and their sponsorships have pushed tournament prize pools and revenues to new heights. By 2010s Esports has developed into one of the largest factors in the video game industry or even the whole entertainment industry, becoming an international phenomenon.
Who watches Esports?
To answer simply: a lot of people do watch Esports! By the end of 2019 there is 443.1 million audiences worldwide, of which 197.9 million are Esports Enthusiasts and the excess 245.2 million are Occasional Viewers. The majority of them comes from China, South Korea and North America. 588 major esports events were held in 2019 for all games, of which the 2019 League of Legends World Championship stands out that this alone attracted more than 80 million viewers, making it one of the most viewed Esports tournaments ever! Furthermore, there is a significant number of viewers who no longer play the game, or they have never played it before, yet they still stay around and watch Esports! For example, 45% of Counter-strike GO's viewers do not actually play the game, which means Esports is becoming one of the main ways for people to know the game and the main reason for fanbase to be sticky. This is especially true for long-existed franchises that have well-structured and organised competitive scene like Counter-strike GO.
Who plays and sponsors Esports?
Just like NBA and NFL, most Esports Leagues work the same way: having professional players preforming on the stages while backing them up by coaching teams, marketing teams, and sponsorships from some big names. For instance, a European Esports organisation called OG has partnership with Red Bull since 2017, that their team logo and Jerseys all feature Red Bull on them. The team then became famous for winning both 2018 and 2019 Dota 2 International, the single most important tournament of the game Dota 2, in a row. In addition, OG's 24 times of appearance in major events and the total price money they have won which stands at $33,493,135 are also increasing publicity for themselves and their sponsor Red Bull. There are numerous annual events created by varies sponsors or league systems hosted directly by the game developer that guarantee viewers to have games to watch all year round. For example, the Intel Extreme Masters hosted by Intel every quarter features tournament series for 4 different games, each having $300,000-$1,000,000 as price pools, is one of the most mature and famous events enjoyed by the viewers. In the UK, we even have tournaments specifically hosted for university students like the NUEL which hosts round-robins for teams representing their own universities or collages, providing valuable experiences for the young players in their possible future career paths.
The future of Esports
As many other industries may be suffering a lot throughout this lockdown, Esports, or even the whole video game industry has benefitted from this crisis. The keystones are livestreaming and the unique property that Esports can be done online, while most sport events have come to a standstill respecting social distancing. Even though it is not the perfect situation as network latency would come into play and affect the fairness of online gaming, it would not put out the passion of the viewers that at least 22 million viewers of other sports have turned their head around and started watching Esports during this time. It is also predicted that in 2020, global esports revenues will grow to $1.1 billion, a 15.7% increase compared to the previous year, of which $822.4 million will come from media rights and sponsorship. A new platform for Esports: Mobile Esports is also having a huge surge in popularity not only because the whole Esports industry is on rise but so does the mobile phone market. Mobile Esports has a larger potential fanbase and a platform that is more accessible, which have helped them have a greater start-up than many other industries. Esports presented their debut at 2018 Asian Games, where Esports finally preformed on par with other traditional sports like gymnastics and athletics. Even though they were merely showmatches, in the next Asian Game of 2022 medals would be sent out and Esports would be treated equally as to all other sports in the game, which shows Esports is slowly being recognised and approved by the mainstream society. The largest age group of fanbase has moved from 15-24 to 25-34 year-old by the time of 2018, which shows Esports is attracting more and more older people over time and as generations move on, the younger generation would become the new fanbase while the existing fanbase grows older. The full potential of this industry has far from being achieved, as it continues to gather unbelievable momentum, time would prove that the spread of Esports globally would be eventually inevitable.
Harry Dong
The Bishops Stortford College
Sources:
https://edition.cnn.com/2018/08/27/us/esports-what-is-video-game-professional-league-madden-trnd/index.html/
https://newzoo.com/insights/articles/zooming-in-on-the-biggest-franchises-in-esports-71-of-fans-watch-only-one-game/
https://www.bbc.co.uk/newsround/37773832
https://liquipedia.net/
https://www.thenuel.com/