The huge impact of e-Commerce and home deliveries are revolutionising the retail industry and radically changing our shopping habits. Rose Nott from Birmingham City University has written an article on the future of the online shopping experience.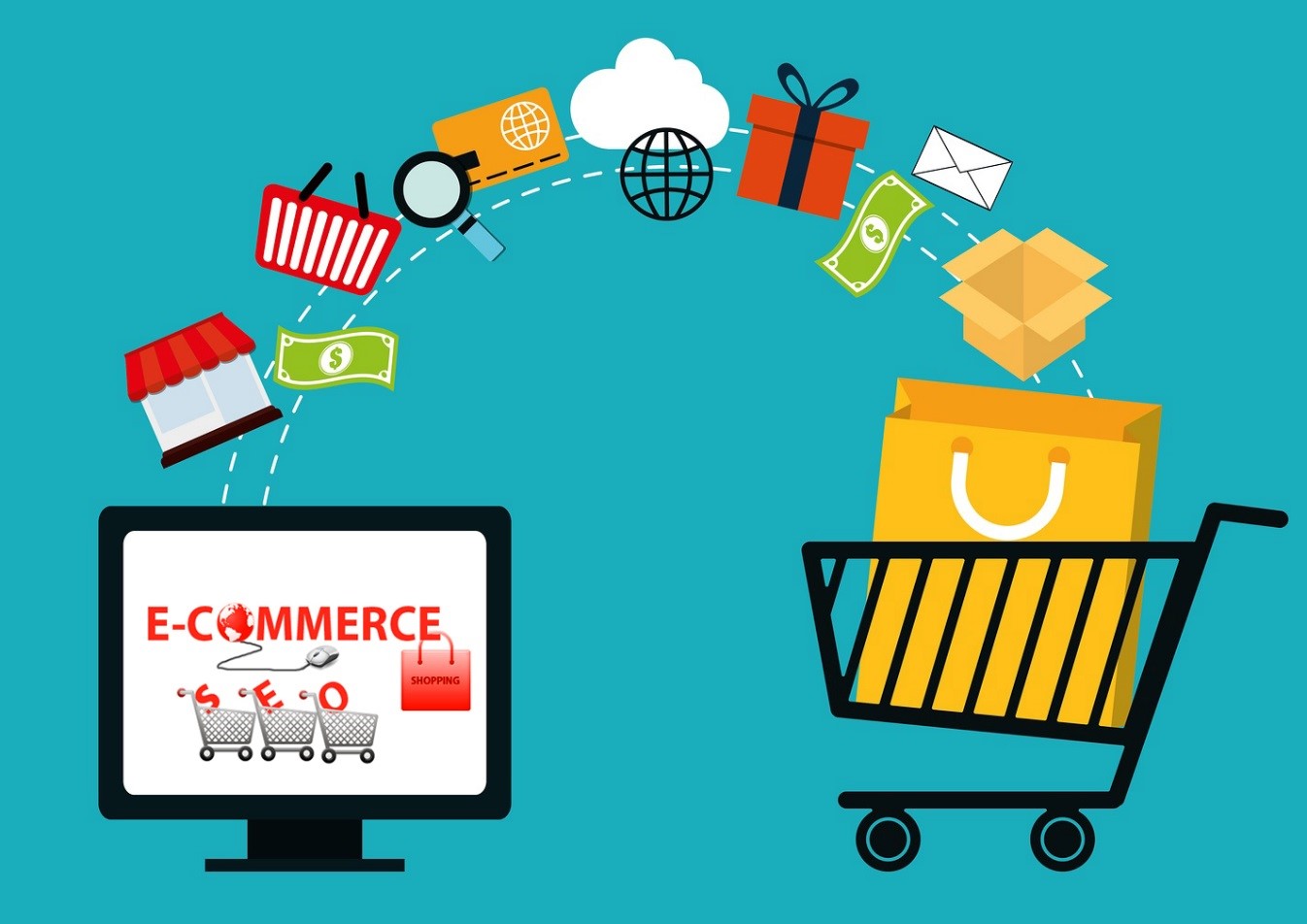 In 2016 there were 45.71 million smartphone users in the UK and Statista predict that in 2021 there will be 55.08 million, retail companies are using this to their distinct advantage. If they can provide an application which is free to download and easy to use, people will use it. These applications can take payment details without confusion, and are safe and secure to use.
If these applications can solve a problem, then people will love them.
Retail has moved with the times and people's needs and desires. You can order countless products with the touch of a button, saving yourself time and hassle.
E-Commerce includes:
- Online shopping websites for retail direct to consumers
- Providing/participating in online marketplaces
- Gathering and using demographic data through web contacts and social media
- Business-to-business electronic data interchange
Advancements in online shopping
Asos "a global fashion destination for 20-somethings", selling "cutting-edge fashion" and offering "a wide variety of fashion-related content", is booming in the retail market. It may be seen as the online high street, offering hundreds of clothing brands in one space.
Some great success:
- a 28% increase in UK sales and 12% increase in international sales; having 9.9 million active customers as of August 2015.
This is due to improving their customer experience, investing in their pricing and proposition, and landing more technology to help achieve their goals. Asos is purely online, owning no stores, completely relying on their app and website for sales; this in turn allows the company to avoid large costs that are associated with owning high street stores, making profitability more likely and easier to achieve in the long-term. They deliver from the UK, US, Europe, and China to almost every country in the world.
Companies such as Asos make the shopping experience effortless. Searches can be narrowed down with product type, range, colour, size, style, length, price, brand, the list goes on. This allows customer satisfaction to be increased, reducing the search results, ensuring the user can match the search results to the product they are looking for. This, therefore, reduces the risk of the product being returned, and the company losing out on a sale.
A new era for customer service
Fashion technology seems to be late to the e-commerce party, behind notonthehighstreet, for example, inviting individuals or small companies to produce commercial transactions are conducted electronically on the internet. Another example of this, Dressipi "The leader in fashion personalisation, empowers retailers to give each customer their own tailored shopping experience both online and instore. It provides retailers with data driven, actionable insight on why customers buy and return specific products".
Dressipi uses customer research to refine search results to suit the specific requirements of customers. This has the aim to reduce returns, as this is a massive cost to companies. It also tries to increase net revenue per customer with personalised product, outfit, and size recommendations, showing customers products, they are likely to purchase based on previous purchases or search results being refined. They are in collaboration with Topshop, Wallis, John Lewis, Littlewoods and Very, to provide a data-driven, personalised shopping and dressing experience.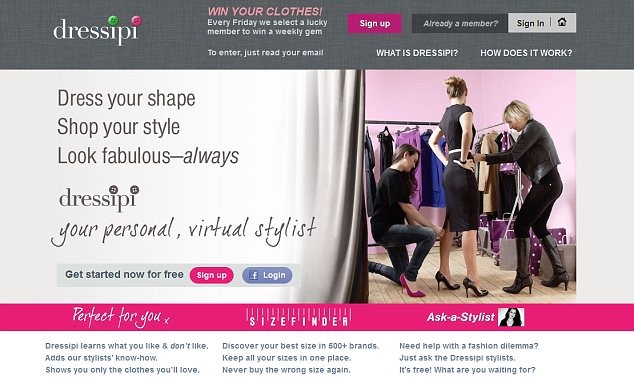 More than ever, retail solutions such as these focus on the customer service provided and the happiness of the customer. Ease of purchase and matching products to the customers' desires is key.
E-Commerce is increasing the target audience range
The E-Commerce market is increasing, with a prediction of growth of the market at 15-20% for the next 10 years. These companies have used e-commerce to lift their businesses off the ground, to suit all different types of people with different services.
- Notonthehighstreet.com – a company that brings together unique, stylish, and never-before-seen products that are hard to find anywhere else. It consists of 5000 of the UK's best small creative businesses – selling gifts and homeware.
- Tails.com – a company that provides personalised dog food customised by the user, based on features such as the dog's breed, life stage, physical condition, energy, and health issues. Their aim is to create an optimised balance of nutrients just for the customer's dog.
- Bloom & Wild – a company that provides a unique flower delivery experience. They are the original letterbox delivery company who offer many new products. They provide a subscription service, where flowers can be delivered regularly as well as providing one off gifts.
The development of Artificial Intelligence
Artificial intelligence is progressing rapidly, from SIRI to self-driving cars, it has human-like characteristics, which could outperform humans. The main goal is to make tasks easier and more efficient for humans. For example, security services use voice and face recognition as well finger print identification; with the correct level of intelligence this technology increases the quality of procedures and can ensure accuracy. This concept has been used in many products and is advancing all the time. This is seen within Dressipi's company, where a virtual wardrobe is created from the AI generating product recommendation. The further AI can develop the further customers can use technology to satisfy their needs with less and less effort required.
Augmented Reality will reshape the future for e-commerce
AR is a technology that superimposes a computer-generated image on a user's view of the real world, providing a composite view. Consumer demand, high-quality devices and market conditions have allowed AR to make some major advances in the tech world. For example, room décor can be shown using AR, household furniture can appear on a device to show the user what it would look within the space. AR's real aim is to give the customer confidence in purchasing items and giving customers an amazing experience, in platforms such as gaming. With retail, this will aid e-commerce greatly; AR can provide customers with the in-store experience without being 'in-store'. For clothing retailers, this could see a decrease in visits to stores and an increase in online purchases.
Some key statistics
- Customer service interactions over Twitter have increased 250% in the last two years.
- Answering a customer complaint increases customer advocacy by as much as 25%.
- 77% of people said that valuing their time is the most important thing a company can do to provide them with a good service.
- 89% of businesses are soon expected to compete mainly on customer experience.
"Make a customer, not a sale" – Katherine Barchetti Shops
To conclude, these start-up companies that have come on the scene are using what customers want to see, ease of use, speed, and modern technology. The shopping experience is therefore changing dramatically from what it used to be; everything can be done from the comfort of your own home, hassle-free. If things continue this way, more and more services will become powered by the internet. This is known as the 'Internet of Things' (IoT), which is the interconnection via the internet of computing devices embedded in everyday objects, enabling them to send and receive objects.
In 10 years, we are likely to see even more advancements in this area with artificial intelligence having an even more prominent role. Customer service and loyalty are becoming the key factors in which companies need to pay most attention to withhold successful sales. Technological advances such as those discussed aid this; the more customer backing a business, the more likely it is to be successful.
Rose Nott - Birmingham City University
7th July 2017
Sources
https://tails.com/
https://www.notonthehighstreet.com/
https://www.bloomandwild.com/
http://www.asos.com/women/dresses/cat/?cid=8799
https://dressipi.com
http://techcitynews.com/2016/08/09/how-deliveroo-and-ubereats-are-changing-the-9bn-food-delivery-landscape/
https://www.helpscout.net/customer-service-quotes/inspirational/
https://www.superoffice.com/blog/customer-experience-statistics/
https://futureoflife.org/background/benefits-risks-of-artificial-intelligence/
https://www.statista.com/statistics/553464/predicted-number-of-smartphone-users-in-the-united-kingdom-uk/
https://www.asosplc.com/~/media/Files/A/ASOS/results-archive/pdf/2015-annual-report.pdf
https://www.theguardian.com/technology/efinance
https://www.entrepreneur.com/article/287687
https://www.ubs.com/magazines/investing/en/stay-on-course/2016/long-term-growth-e-commerce.html