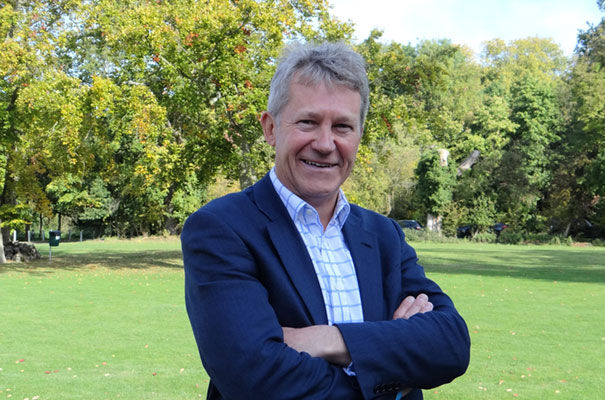 Here we post Business Weekly's article published on 13th January 2016, offering an insight to the growth of the digital economy.
The digital revolution is the new industrial revolution, a leading angel investor told finance chiefs in Cambridge. Simon Thorpe told the Numitas FD Club that Cambridge was helping to lead the way in charting the digital roadmap.
Thorpe said the UK digital economy was growing at six per cent annually (three times the growth rate of the UK economy overall). He told FDs and CFOs: "In the past, the UK was known and respected for its exports of analogue manufacturing output around the world. Now, potential investors should be getting to grips with the digital manufacturing economy if they want to partner with the companies that have the greatest growth potential.
"BCG consultants estimate that by 2016, the internet economy will be contributing 12.4 per cent of GDP in the UK, compared to a G-20 average of 5.3 per cent.
"It's enough to look at what's happening around the Cambridge Technology Cluster to guess where the future lies. Much of the Cambridge scene has developed around the digital economy; around technologies such as artificial intelligence, deep learning, knowledge management, big data, cyber security and life sciences. This is evident in the profiles of the startups here. Intellectual Property is a very strong trait of Cambridge businesses."
Thorpe, who was former COO of UBS Equity Research and is a business coach and mentor at Cambridge Judge Business School spelled out the do's and don'ts of investment and the need for open communication between entrepreneurs and their backers.
He said: "If the only time entrepreneurs communicate with their investors is when they need more money, this relationship is doomed."
From the investor side of the fence, Thorpe said future angels should begin with a thorough research of the market and a critical look at their own skills and experience.
"If you wish to become an angel investor you need to spend a significant amount of time researching the market to decide what you wish to invest in. If it's digital economy, what themes do you wish to focus on? Do you have relevant expertise?
"You need to create a network of people and companies who could help you source and explore these ideas. Some ideas appear in your inbox, but this usually means that it's too late to take advantage of them. Next, you need to decide what your criteria for investment are. The key one in my template of investment criteria is the management team: are they good enough to build the business to a significant scale?
"Do they have a good idea for solving a really difficult problem? Do they have proprietary technology? Are they targeting a market that is big enough to make them a commercial success? What investment return are you expecting? Do you have any social objectives?
"It's worth bearing in mind that an angel investor's success rate is only one or two in 10. You need two out of 10 to be successful and make a good return.
"A test of your experience is knowing when to stop putting in more money. If a company goes bankrupt quickly, it is often a relief. A real problem is the business that keeps going for 10-15 years without making any progress.
"There is always a temptation to keep injecting more money in the hope that extra investment will make that long sought-after breakthrough. Generally, the companies which are successful are successful quickly, although it usually takes them longer than they think."
And addressing entrepreneurship, Thorpe believes that not everyone can be an entrepreneur. "Industry estimates show that only around five per cent of people have the personal qualities and aptitude required to be an entrepreneur.
"Many people don't want the responsibility that goes with starting and running the business on their own. It can be a lonely place being a company founder, even when there are two of you."
He created his own list of expectations in relation to entrepreneurs with whom he is happy to work. "What I look for in an entrepreneur is a compelling five-year vision for their business, unreasonable optimism and willingness to take risk. They should also be outstandingly capable, good at managing people and skillful managers of their workload and time. A successful entrepreneur will be good at taking advice and able to judge from whom to take advice. They must wear the 'can do badge'."
He is sceptical of people who boast that they have a 'great idea'. "A lot of people have good ideas. That is the easy bit. The difficult part is executing that idea. This means bringing various skills to the company and being able to work with different people, drawing on relevant industry knowledge."
Thorpe said it was important to keep in mind a global picture of any market. "Borders are no longer the barriers to entry they once were. Angel investing in the UK is behind the US, but way ahead of continental Europe in terms of developing early stage investment. In the UK, tax incentives are very effective and attract many individuals to what is a very high risk sector.
"This has supported the growth of a huge number of startups in the UK. In 2014, there were some 180,000 startups created in London alone, according to StartUp Britain research."
http://www.businessweekly.co.uk/news/financial/digital-technology-upsurge-new-industrial-revolution