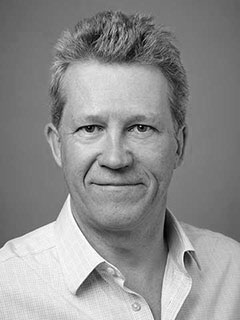 Simon Thorpe is a qualified Chartered Accountant with a 25 year city career and 12 years of Angel Investing experience. He has worked in equity research, sales and capital markets with major institutional investors and corporates across all sectors.
He is the Chair of Cambridge Angels, and a member of Angel Academe (a predominately female network). Simon participates as a mentor for the University of Manchester, CJBS's Accelerate Cambridge programme and Angel Academe's female entrepreneur programme. He is also a member of the Manchester Tech Trust.
He is a Non-Executive Director at Inngot; providing online tools for businesses & entrepreneurs to identify, value and promote their IP, Chairman at UB.io; a robotic processing automation (RPA) software company. He is a Non-Executive Director to the University of Manchester Innovation Factory; the technology transfer office commercialising the University's innovations and IP to create positive global, social and economic impact. Simon is also a Board Observer to Eagle Genomics; a microbiome data analytics software company and he is a Director at Rockspring Nominees.
He is an active angel investor in UK companies with a focus on the technology sector. His current portfolio consists of thirty-six companies and to date he has achieved nine exits. He is known for supporting the #digitaleconomy and #womeninbiz (with a third of his portfolio consisting of female founded/run businesses).
Simon was voted UKBAA's Angel Investor of the Year 2016/2017 and is a Fellow of Entrepreneurship at the Cambridge Judge Business School (CJBS).
He is an active promoter of the digital economy. "The digital revolution is the new industrial revolution".
Simon is a keen sports/outdoor enthusiast and a self-professed electric/petrol head which features regularly in his travels with his wife and four children. When not in four wheels you will find him on two as a keen cyclist; having completed several charity rides in the UK and abroad.