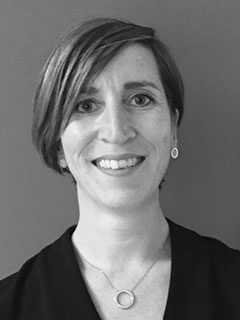 Natasha Evans has over 10 years of city experience. She has worked in eurobonds, equities, securities and emerging markets settlements as well as middle office services and fund linked operations within several major investment banks.
She founded e-commerce site The Littlepaintpad Company back in 2002 whilst raising a young family, designing and making unique handmade gifts that have been sold worldwide.
Natasha joined Delta2020 in 2014 to help with all the company's administration and accounting needs, managing all social media aspects as well as organising Simon's ever busy diary. She coordinates and helps facilitate Delta2020's student work experience placements from local Schools. Natasha assists with technology research having immersed herself into learning about "the digital revolution" and Cryptocurrencies, she also occasionally writes articles on tech related themes.
When she's not busy working, learning to code or painting; you will find her either down the gym or pounding the streets, having completed four half marathons since 2017 for charity. The most recent being the inaugural London Landmarks Half Marathon with a new 'pb' of 2hrs 5mins in March 2018. This makes up for her love of food and desire to experiment in the kitchen which her husband and two boys are subjected to, as well as having to listen to her learning to play the guitar!