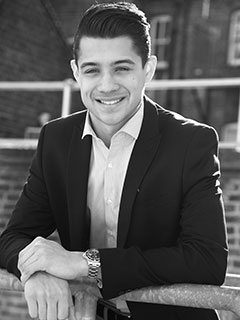 James has 3 years Angel Investment industry experience, having worked for Cambridge Capital Group and Newable Private Investing's Seed Fund alongside Delta2020. He is also the co-founder of a Proptech startup, Winston.
He joined Delta2020 in 2015 to help with the research and analysis of early-stage companies. He also researches technology trends and produces articles for the Delta2020 blog on emerging topics. James can regularly be found at startup events looking for interesting companies and discussing new developments in the UK technology ecosystem.
James is also an aspiring entrepreneur, past ventures include the production of marshmallows, a technology newsletter, and a crypto-currency scanner. He is currently building Winston, a software platform that supports consumers homes, allowing apartment residents to request products and services that can be seamlessly delivered on-demand by dedicated home managers.
He enjoys travelling, following the NBA, attending live jazz bands and plays when he gets the opportunity.