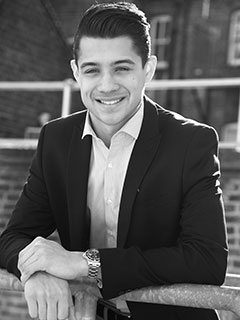 James Harbridge studied Business at the University of East Anglia. He has a background working in Financial Services and has also founded and ran a selection of startups.
He joined Delta2020 in 2015 to help with the research and analysis of early-stage companies. He also researches technology trends and produces articles for the Delta2020 blog on emerging topics. James can regularly be found at startup events looking for interesting companies and discussing the developments of the UK technology ecosystem.
James is a proud weekend entrepreneur, past ventures including the production of marshmallows, technology newsletters and chatbots. He is currently working on a new startup, an on-demand butler service for luxury apartments, which aims to create a seamless and automated in-home experience for users.
When James isn't obsessing over technology or startups, he can be found feeding his film habit and following the NBA.