I was delighted to be invited as an investor panellist at Enterprise Tuesday's recent event:
How to pitch to investors.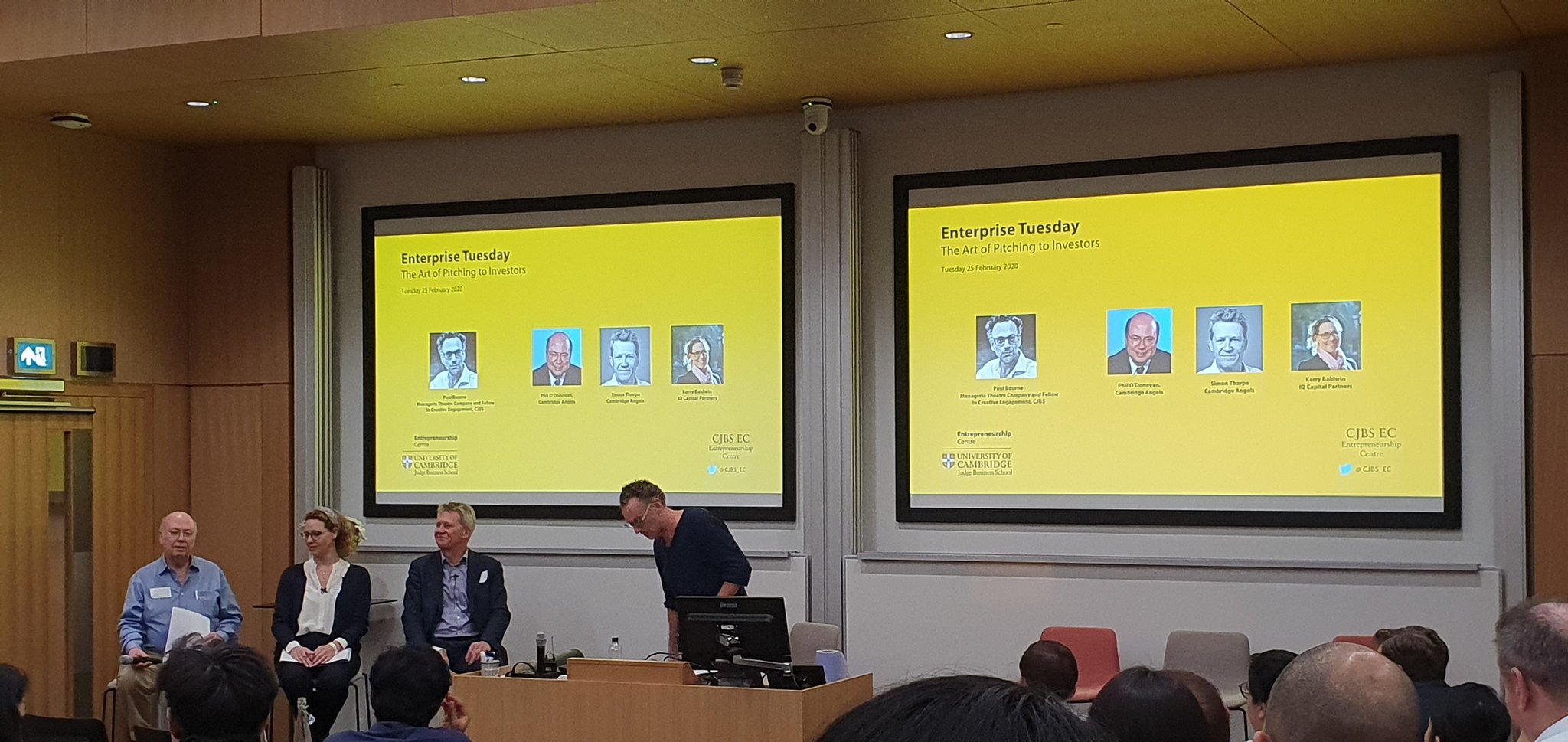 Early stage entrepreneurs supported by Cambridge Judge Entrepreneurship Centre were given the opportunity to pitch to a panel of experienced investors.
You can watch here to see how the entrepreneurs respond to difficult questions about their plans for commercialisation, what information investors look for and how even the earliest stage ideas can look interesting when delivered with passion and drive.