I was delighted to present at this year's Futurefest event last week-end (17th Sep 16) and participate in a panel along with Brigitte Minamore, Melody Hossaini and Cindy Gallop.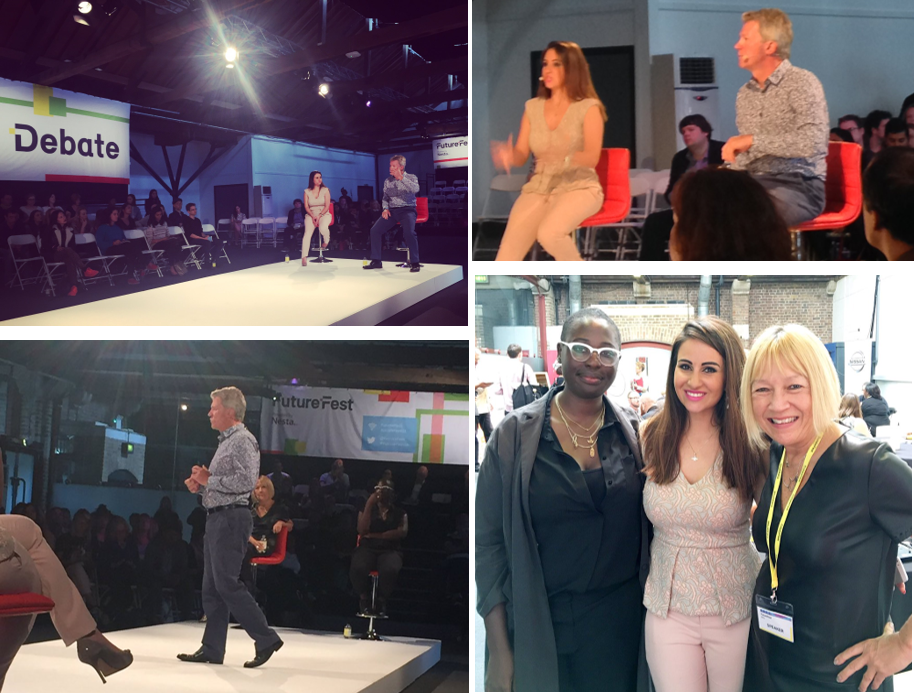 Here's a brief synopsis of what I said including some of the statistics I referred to:
Why am I here?
Lots of reasons but two stand out:
Firstly, I am an active backer of female founded companies (9 to date).
Abundance Generation, Dressipi, Funderbeam, GeneAdviser, Growth Engineering to give some examples. I also mentor at, and am a member of, Angel Academe, a predominantly female angel investment group.
Secondly, the way we work is changing rapidly driven by the digital revolution. To excel in the world of 20-30 years' time, we need to anticipate the world of tomorrow and acquire the digital skills to exploit these new technologies.
It's worth stating my current investment themes include Internet of Things (IoT), Data security and Big data. I have a particular interest in Artificial intelligence (AI).
Some key statistics
Women make up 52% of the population yet only
· 2.7% of VC backed European start-ups have female founders
· Only 31% of female founders have STEM degrees compared with 63% of men
In the UK just 20% of SMEs are female led
· Only 3.8% of unicorns are female founded
· Women only represent 1/6th of senior execs at Britain's biggest listed companies
The problem starts at school – STEM subjects
· 50% of UK A level physics classes do not have a single girl among the students
Artificial Intelligence is programmed by men but usually spoken by women!
It is crucial that creators/developers are diverse in gender as technology is approaching the stage where our interactions with a device are close to a human level. If AI is being developed solely by men, it will be bias in its decision making process and its ability to interact.
What can girls do now to excel in the workplace of the future?
· Study STEM subjects
· Learn to code
· Understand entrepreneurship
· Encourage business role models rather than celebrity role models
· Follow inspirational female digital champions such as:
o Sue Black
o Eileen Burbidge
o Sherry Coutu
o Martha Lane Fox
o Wendy Tan White
o Janet Thomas
Act on these asks from the FutureFest16 debate: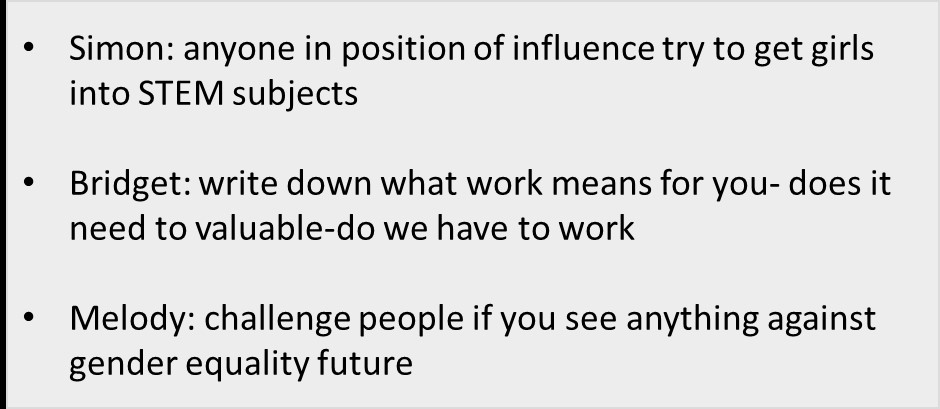 "If you want to be successful as a woman in work: acquire STEM skills"
"The digital revolution is the new industrial revolution" and it is powering the workplace of tomorrow.
For further details click Futurefest
Thanks to Ruth Amos, Ghislaine Boddington and Nesta